CommunicEgypt 2016 Conference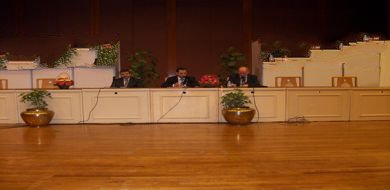 Call for Paper
We are pleased to inform you that the Int'l Communication, Wireless, Mobiles & Information Technology Conference (Communic Egypt 2016) will be held during 15-16 March, 2016 at Ramses Hilton Hotel-  Cairo, Egypt.
Conference program will consists of overview/ review lecture and report of new developments, technical advances and applications in Communication & Information technology.
We would like to take this opportunity to invite you to submit the abstract of your paper or attend as delegate and take part in this conference.